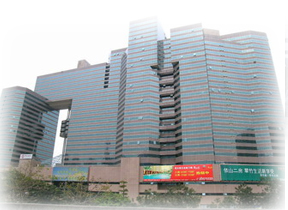 About Sonic:
Sonic battery Holdings Co ltd has been pioneering the research, development, manufacturing and distribution of many broad ranges of normal, industrial and special batteries. In addition to primary batteries of various types, Sonic Group also produces many kinds of high performance rechargeable nickel-cadmium, nickel-metal hydride, lithium-ion, lead-acid and other alkaline batteries to meet the extremely different requirements of a wide range of applications. Meanwhile, Sonic is also engaged in the trading of raw materials and test equipment for batteries manufacturing.
Agency Business:
In addition to battery production business, Sonic is the agent of 'Saft' batteries product in China. Saft is the largest and most famous battery company in Europe, located in France. Taking this advantage, Sonic enjoys the cutting-edge battery technology to assist its new product research and development, which solidly strengthens its position in the battery field.
Sales Network:
Sonic has built effectively complete sales systems not only in China, but also in Southeast Asia, Africa and European Union. Sonic happily enjoys up to 60% of market share in China concerning Lithium batteries in meter application market. Sonic also occupies the dominant position in the Ni-Cd industrial battery field related to railway application in China. Additionally, a large part of lead-acid batteries used in South Asia is from Sonic too.
Modern Management:
Sonic has been awarded the certificate of ISO9001, and quality of all product lines is controlled on turn-key basis. Now it is launching the most up-to-date 6-Sigma management system, a proved very successful quality system.
Company Policy:
Never satisfied with its achievements, Sonic continuously commits itself to providing added value to its clients. Let's cooperate with current and new customers to enjoy future prosperity through our flexible sales strategy.
Group's Subsidiaries:
Sonic Battery Holdings Company Limited
- Sales & marketing of battery product to OEM manufacturers in overseas countries, Hong Kong and Mainland China
- Sales & marketing of industrial battery for railway, infrastructure and base station application in China.